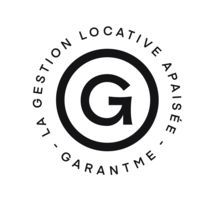 Need a guarantor? Rent with Garantme!
Garantme offers you a rental guarantee, dedicated to all tenants (active witn local contract with or without a trial period, or students, expatriates). This solution is ideal for applicants who cannot benefit from a guarantor.
Garantme, in 4 steps:
1. Submit your application in a few clicks on Garantme.fr
2. Receive your eligibility certificate issued in less than 24 hours
3. You are eligible and can present your certificate to the lessor or agent.
Capitale - Partners offers you furnished or empty apartments available for rent.  Contact our sales department with your GARANTME certificate and your application file. One of our staff will get back to you quickly with a selection of properties that may meet your criteria. 
4. Activate the Garantme pack and sign your lease!
Garantme sends you a payment link upon receipt of the copy of your lease that we send to you / You will then receive your surety bond, the last step before signing your lease!
Do not hesitate to contact us !
Capitale-Partners
Service Commercial / Home search Department
Tel: +33 (0) 1 42 68 35 60